Fir Tree fund sues Grayscale in effort to force changes to Bitcoin Trust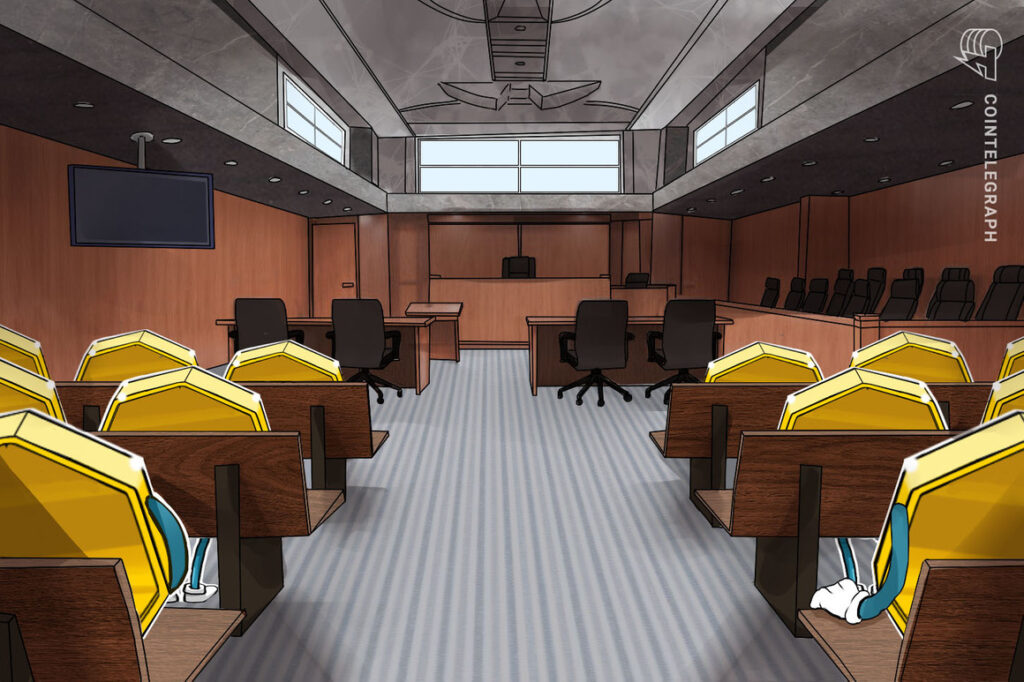 Fir Tree Capital Management has filed a lawsuit against Grayscale Investments demanding information that could be used to force changes to the way it runs its flagship Bitcoin Trust. 
According to Bloomberg, a Dec. 6 complaint was filed against Grayscale at the Delaware Court of Chancery and seeks to have Grayscale lower its fees, start redemptions and hand over documents relating to its relationship with the Digital Currency Group.
The hedge fund also wants to stop Grayscale's efforts in converting its $10.7 billion Grayscale Bitcoin Trust (GBTC) into a spot exchange-traded fund (ETF).
In its complaint, the New York-based hedge fund said that around 850,000 retail investors had been "harmed by Grayscale's shareholder-unfriendly actions."
Shares in Grayscale's Bitcoin trust currently trade at a near record 43% discount to the Net Asset Value (NAV) of its underlying digital asset, Bitcoin, according to data from Ycharts.
Much of the reason is due to the fact that GBTC holders have little to no means to exit their GBTC positions, except to sell them to another market participant as it does not offer a redemption program into fiat or crypto.
Fir Tree alleges Grayscale's redemption bar, which dates back to 2014, is "self-imposed," and claims Grayscale is refusing to redeem shares as that would cut into profits.
The firm also wants Grayscale to stop trying to convert the trust into an ETF which it has tried to do repeatedly over a number of years without success.
"That strategy will likely cost years of litigation, millions of dollars in legal fees, countless hours of lost management time, and goodwill with regulators," Fir Tree's lawyers said in the complaint. "All the while, Grayscale will continue to collect fees from the trust's dwindling assets."
However, Grayscale has maintained that the funds' conversion into an ETF is what will allow it to create and redeem shares.
A Grayscale spokesperson told Cointelegraph it has always planned to convert the GBTC into an ETF when permitted by United States regulators.
"We remain 100% committed to converting GBTC to an ETF, as we strongly believe this is the best long-term product structure for GBTC and its shareholders."
"At Grayscale, our mission is to help investors access the ever-evolving crypto ecosystem through familiar, secure, and transparent investment vehicles. We respect the views of our shareholders, and appreciate engaging directly with them on the details of our product structures and operating model."
Related: Grayscale legal officer says Bitcoin ETF litigation could take two years
The gap between GBTC shares and Bitcoin increased to nearly 50% in the weeks after the collapse of the now-bankrupt crypto exchange FTX.
Shares in GBTC have been gradually declining for almost a year since its peak position of $51.47 per share on Nov. 12, 2021, with the price per share standing at $8.76 at the time of writing, as per Yahoo Finance.